Portobello Adventure Pack for Two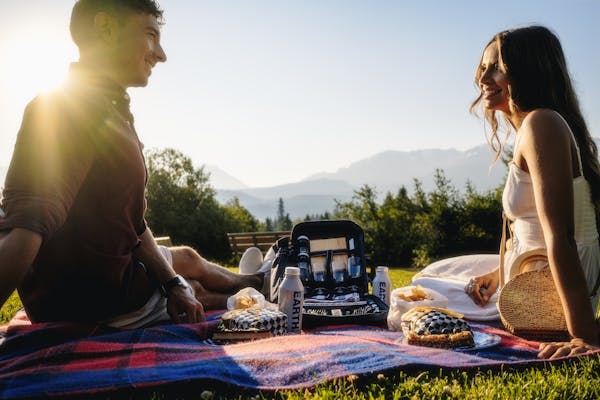 Portobello Adventure Pack for 2 people - $50*
Includes:
2 x Bottled Water
2 x Portobello House made Kettle Chips
Choice of two salads:
Broccoli and Bacon Salad
(Smoked cheddar, red onions, creamy ranch dressing)
Picnic potato salad
(Celery, pickles, red onions, creamy smokehouse dressing)
Black bean and corn salad (Vegan)
(Baby tomatoes, bell peppers, cilantro, chili-lime dressing)
Portobello coleslaw
(Crispy cabbage, carrots, granny smith apples, sweet and tangy grainy mustard dressing)
Choice of two sandwiches:
Signature Rotisserie Chicken Salad on Cranberry Sourdough
(Provolone cheese, cream cheese, cranberry sauce, red leaf lettuce)
Turkey BLT on Multigrain Bread
(Provolone cheese, garlic aioli, house mustard)
Deli Meat on Herb and Cheese Focaccia
(Jalapeno jack cheese, dill pickles, and caramelized onion aioli)
Tuna Salad on Farmer's Bread
(Cheddar cheese, tomato, cucumbers, and lemon aioli)
Smoked BBQ Jackfruit on Farmers Bread (Vegan)
(Roasted peppers and onions, tomato, cucumber, red leaf lettuce, and hummus)
Treats
Nanaimo Bar
2 x Bliss Balls
Carrot Bar (Vegan)
Optional
Picnic Backpack ($50 Deposit)
TO ORDER:
Adventure Packs are available between 11:00 am and 4:00 pm.
To order your Adventure Pack, please visit Portobello restaurant or order online.
*Price is $50 for two people. Applicable taxes extra.